06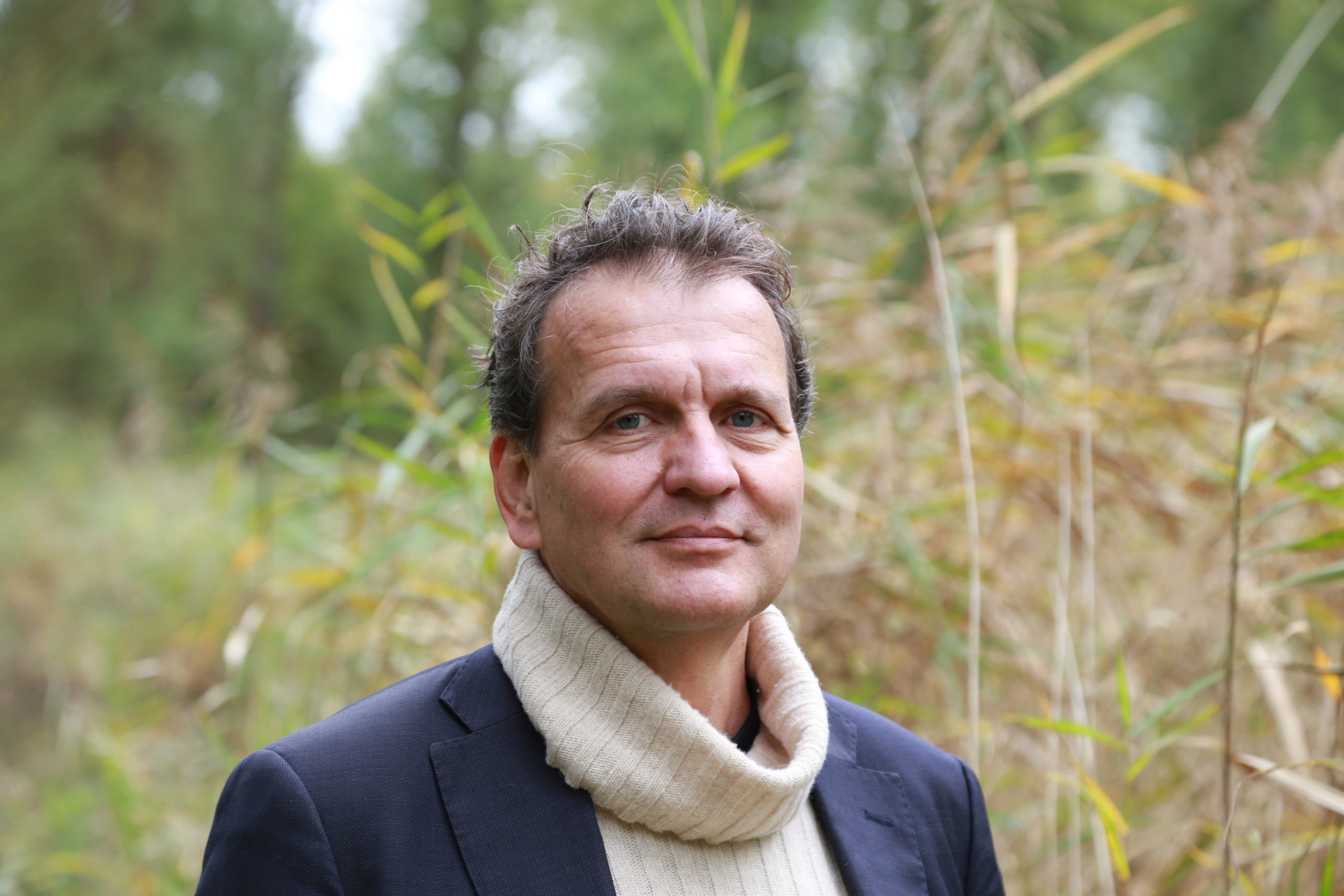 Show Notes
An essay by Owen Barfield, "Rudolf Steiner's Concept of Mind" (a PDF can be downloaded from the page) is an excellent, brief introduction to the content of The Philosophy of Freedom. It explains the kernel of the book in just over 4000 words: read it!
The full text of The Philosophy of Freedom is available here. That's the translation I have, which is good, by William Lindeman. It's called The Philosophy of Spiritual Activity on that page, which is what Rudolf Steiner suggested it should be called in English, because of the likelihood  that freedom would be misread in England or the U.S. as referring to civil liberties and free market economics.
For an economic perspective instead based on intuitions inspired by the philosophy of freedom, you might read Jac Hielema's personal statement on the New Financial Forum website. You should be able to press translate to English easily enough…) And see also Economy Transformers, Jac Hielema's organisation, which they call "a breeding ground for a new economy" (in het Nederlands only!)
Transcript
Introduction to the podcast
Imagine, an episode of this podcast, The Holdall, at this late date. I'm surprised too, and also glad. I, Rory O'Connor, talked with Jac Hielema about Rudolf Steiner's book The Philosophy of Freedom and fundamentally about loving, thinking and knowing.
I might talk about Jac first. He has been a teacher of The Philosophy of Freedom for a number of years, leading seminars on it. He is currently finishing a book on how to create a more human society, which will be in Dutch at least at first since the Netherlands is where he's from. He and his partner Damaris Matthijsen have already set up a teaching organisation called Economy Transformers, and they are now setting up what I guess is a a bank or credit institution in Amsterdam, which is connecting people with cash with people who need it for worthwhile projects on the basis of the money being a gift. Sounds cool.
We recorded this conversation back in February 2021, a few months after I first went to a seminar of Jac's in a town on Belfast Lough. And I'm not publishing it until now, after I was at another seminar there, which actually started the day after the bad news day in February 2022, the day after the invasion. I have to say these days I am fired up about the possibilities that there do seem to be in The Philosophy of Freedom. Jac says every passage in the book can be used as the springboard of a meditation. I can see what he means. At one point Steiner writes, "The world approaches man as a multiplicity, as a sum of single things. One of these single things, a being among beings, is he himself." So you can sit and look around, and see the world in this way. And then you notice your thinking as something linking these single things, these beings. And then you can let yourself see what your thinking tells your about various parts of that multiplicity. And what those things make you feel. And the relation of your willing with all these objects. You begin to be creative about your thinking, to propose to oneself different activities of thinking. And then to see what happens, because that's all pretty simple, but you can go on.
And so I'm past any reservation there might have been about pushing the button.
One of those reservations is that I came at it from too much of an ass-covering intellectual point of view. But it is after all important that the Philosophy of Freedom is written in the idiom of German philosophical idealism and that it's a work of epistemology, about what we can know, and what it is to know. And it argues against what is a big chunk of that tradition, what Kant said, which basically says there are very firm limits to what can be known, and there's a world beyond our perception that is congruent with the world we can see or sense or perceive but is different, is unknowable. In many ways that is the contemporary view. The Philosophy of Freedom says that we can know, there are no great limits to knowledge, that we can know the world as it is. And that world as it is is something that might be something more than most of do usually see in it, but it's not unknowable for that reason.
Another reservation until now is that I was still learning to express these conceptions as I still am, and I wasn't confident in how I expressed things. Naturally the advice is, just listen to Jac. But I mean really listen to Jac. As I already said we can actually get to know things, but there are so many barriers that we put up. So I ask you to listen in the spirit that Jac talks about when he talks in the interview about actually really meeting another person. He says:
"I ask you questions, and I let your answers go into me all the way. Most of the time, if I ask a person a question, I already throw him out of me by my inner reactions to the person. So if I really want to meet you, I have to be completely open and loving, and just open my heart for you with love. And then when I ask you a question, and you answer this question, I let your answers go into me. And then I can experience your answers."
So I think that's the spirit in which to approach it alright, and then, what's the point? I'll answer this way. While talking we did some simple meditations of the type that are implicit in the book. We imagine a glass, or we imagine a triangle, that one Jac slightly made fun of me for. And you think, what is that about, why do that, what's the point? It feels a bit silly. But actually, the point is it's already another world. Other types of meditation that I've come across actually do bring up these worlds. if you can call it a mental reality, you can also call it, what the Germans would more easily say, a spiritual reality. And that's what it is. So you go and you imagine a triangle, and it feels kind of silly, but you are actually entering the spiritual world, funnily enough, as it happens, also.
Jac, and Steiner, call these intuitions, where a pure idea, coming from the spiritual world, meets you. And they say this happens all the time. And really if you think about how any of us can approach things differently if you take time just to think, you can see this is true. Intuitions come to you, and you can then decide to take new decisions.
I don't know how far this goes, but I'm told that if we learn to think differently in this way, we might unlock something that would be of benefit for ourselves collectively and the world. And we might love it a bit more, and think of it differently. We think of the stuff around as being ignorable, or useful or usable in the ways we've habitually ignored or used them. But there's this other scene and who knows where it leads? And if you feel the pull of it, then you do, and then you gotta do something about it. So this is one way of reacting to the pull.