02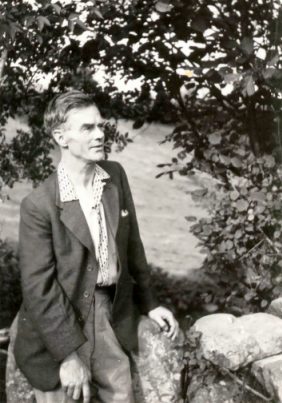 Show Notes
Mark Vernon's book, the precipitant of this conversation, is A Secret History of Christianity (book page on Mark's site). Its subtitle is Jesus, the Last Inkling and the Evolution of Consciousness, and it is published by John Hunt Publishing.
A series of 22 short introductory videos about Owen Barfield is available on Mark's website: Owen Barfield in Short Videos.
The Owen Barfield Literary Estate official website. Articles, longer essays, and articles on economic topics, all prepared for online publication and with short introductions by me, are on the website.
I also operate the Owen Barfield Twitter account.
There is an excellent forty-minute documentary, produced in 1992, called Owen Barfield: Man and Meaning, which includes interviews of Barfield, from which I took audio clips for the podcast.
Owen Barfield's most comprehensive work on the evolution of consciousness is Saving the Appearances.
The books Mark and I recommended for people reading Barfield for the first time were:
The Rediscovery of Meaning, since it is a collection of essays, that can be taken one at a time.
History in English Words, his tracing of the evolution of consciousness through the changes in meaning of words in English, which I compared to Bill Bryson's books about language; in a sense, it is his most down-to-earth book.
The links here are to book pages on the official website; they are readily available for purchase on online.
Mark's podcast with Rupert Sheldrake: The Sheldrake Vernon Dialogues.